Our Story
Coniston Profiles have established their products and services in National, European and International markets. The results have been rapid growth and expansion in all areas of fluid handling and sealing.
Established 27 years ago, we offer a comprehensive range of products suiting the needs of a more demanding market. 
Our website advertises a complete range of products, most of which are readily available from our stock. Our increased team of trained Sales Engineers and technically qualified advisers are available to offer any information on other ranges of related products which may not be found here. Our Wirral-based operations offers a convenient and central location to most areas of the United Kingdom enabling our 24 Hour on-site emergency call-out operation to function with ease. This has proved to be a valued service to large and small customers alike.
Our experience has taught us that to be successful we must offer the highest standards of reliability and service. Our ISO 9001 2015 certification ensures this standard is maintained. The fulfilment of our customer's needs has always been, and will remain our priority. We hope you find the following website of interest and hope to service your future requirements.
Rapid growth within the fluid handling & sealing market has resulted in invitations to tender for large contracts within the military, plant construction, petrochemical & pharmaceutical sectors.
In 2012 we became an approved supplier for our range of Seals & Hoses to Rolls Royce Corporation.
In 2015 Coniston Profiles received an Open General Licence for the supply of Military components and became fully registered on the JOSCAR supplier accreditation register in 2016 opening doors within the Ministry of Defence including BAE Systems and Babcock Naval Services.
Our goal it to continue to grow at an annual rate of 3.8%, driven by the growth of aerospace & pharmaceutical industries, the use of advanced materials in manufacturing gaskets & seals for critical applications including aircraft manufacturing, medical equipment & chemical processing is expected to drive our market growth above this rate and with ever advancing materials to meet such needs, we would like to see significant improvements in all areas.
For FDA USP V1 compliance our manufacturing facilities provide CIP enabling certification to accompany all sealed products leaving the factory conforming to Federal Regulations CFR 21/177.2600 & 1500
Coniston Profiles - Powering Industry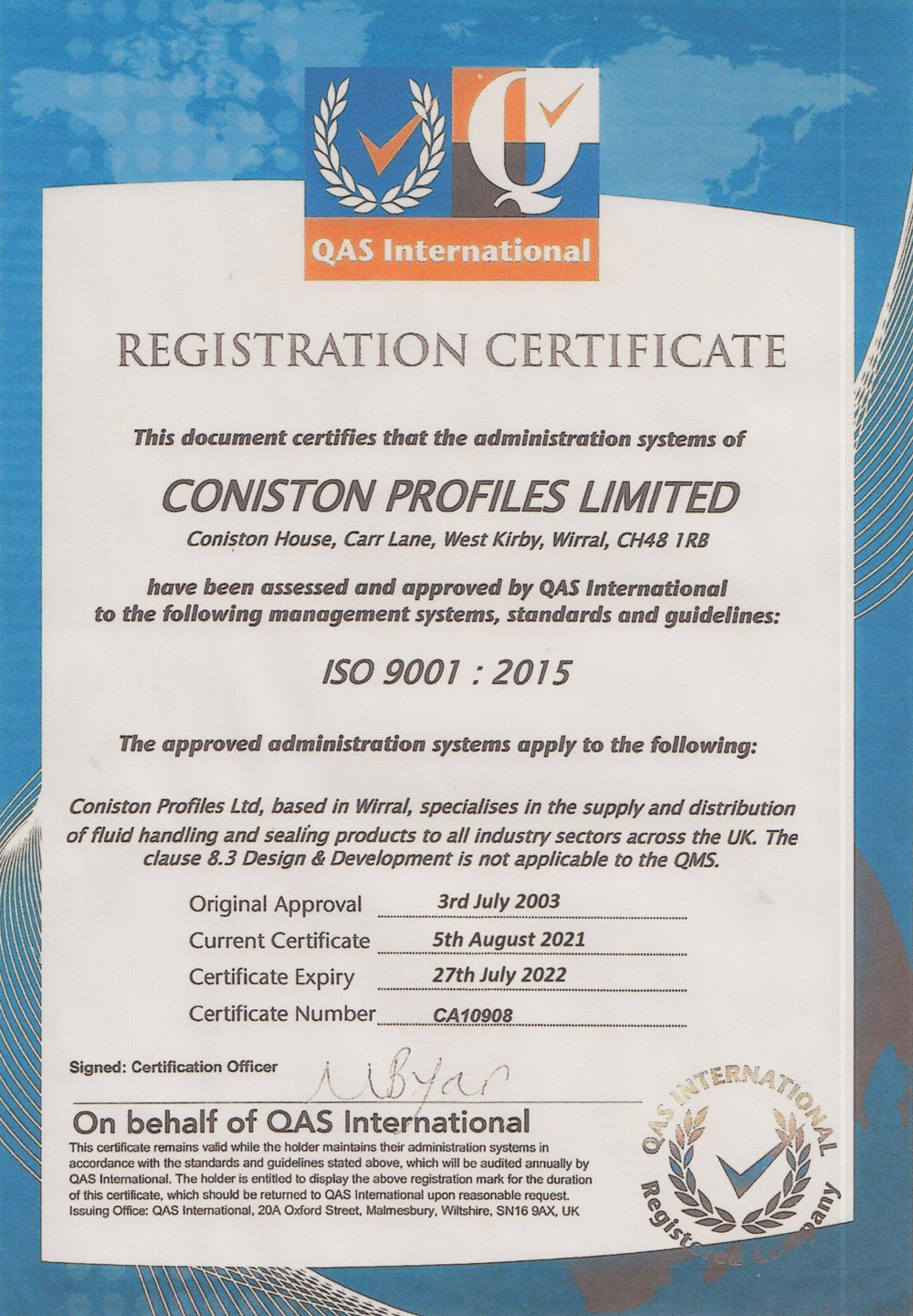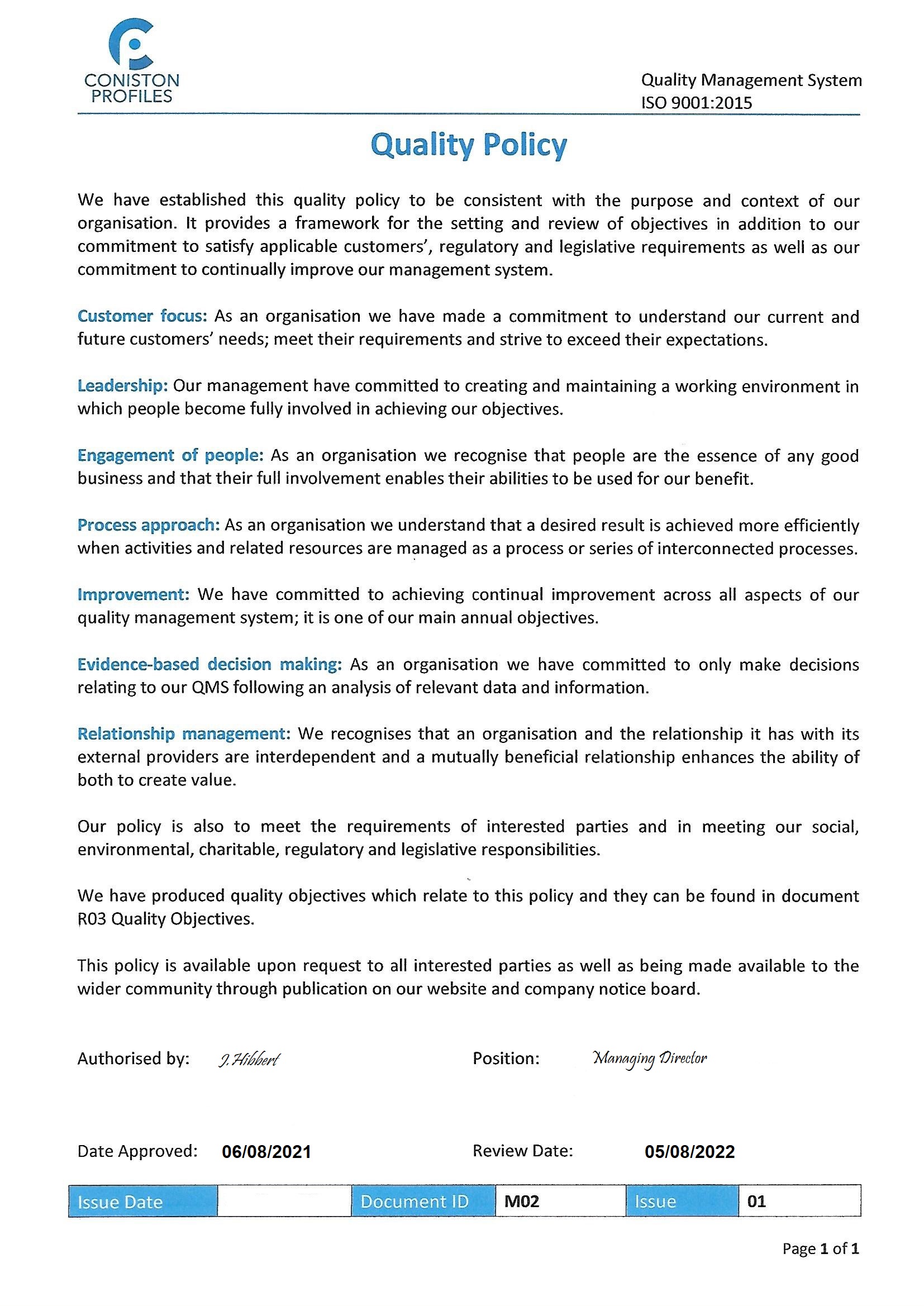 For all your fluid optimisation needs