P.T.F.E Components / Expanded P.T.F.E Sheeting & Gaskets
Marketing a wide range of p.t.f.e components
Moulded Rings and Seals along with Extruded Rod and Tubing add to our range as does P.T.F.E Sheeting, with a coating and etching service. P.T.F.E is one of the most extensive materials in the world offering high chemical resistance, non-stick surfaces and passes F.D.A standard which applies to all pharmaceutical and food industries.
In addition to Virgin material the P.T.F.E range includes filled compounds where the P.T.F.E can be reinforced with Glass, Carbon, Graphite and Bronze to enhance the physical, thermal or electrical properties. The product can also be chemically etched to provide a surface which can be bonded in some way.
Seals can be supplied with rubber or metallic spring energisers to meet almost any sealing application.
Expanded P.T.F.E
We produce and supply a wide range of EXPANDED PTFE GASKETING in both sheet, cut & adhesive-backed strip form.
This unique material allows for a strong flexible material resistant to virtually all chemicals & corrosive media whilst withstanding extreme pressure & temperatures.
- Guaranteed to provide a long & effective service life.
- 100% PTFE expanded via a unique process, impervious to gases and liquids.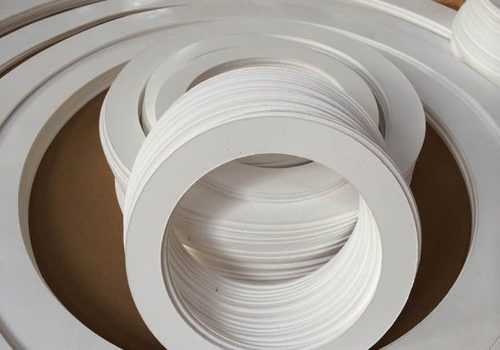 Machined P.T.F.E Envelope Gaskets

P.T.F.E Bellows & Machined Seal Kits

P.T.F.E Gasket Sealant On A Spool

P.T.F.E Rod And Tube P.T.F.E Sheeting 0.04mm - 25mm Thick

 Seats, 'o' Rings & Chevron Kits
Offshore & oil drilling industries.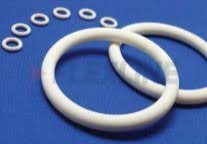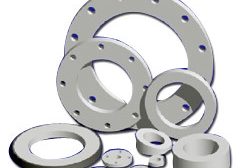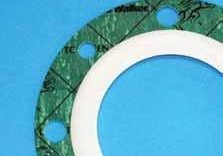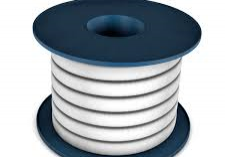 Contact Us To Request A Size Chart