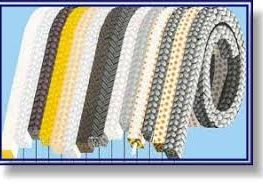 Gland Packing
Provides a resilient close-fitting sleeve around a shaft or spindle to prevent the escape of fluid from a cavity, such as a pump or valve, under pressure. It is located in a stuffing box or gland which is closed at one end by an adjustable gland follower.
Carbon & Graphite Packings
Graphite filament is a highly conformable softer packing that keeps leakage rates low in both new and older equipment. This packing is used in a variety of PUMPS, BOILER FEEDS, CHEMICAL AND FUEL OIL TRANSFER, EXTREME HOT WATER, AGITATORS, DRYERS AND BLOWERS.
Air & Gases
Extremely suitable for FOODSTUFFS. It is an excellent packing for agitators and mixers. It is NOT suitable for OXYGEN. Braided from pure Teflon' filament yarn, impregnated with P.T.F.E dispersion and lubricated to withstand high shaft speeds.
PTFE Gland Packings
The most suitable for use with all ACIDS and other corrosive chemicals (except Fluorine and Molten Alkali Metals SOLVENTS, OILS, STEAM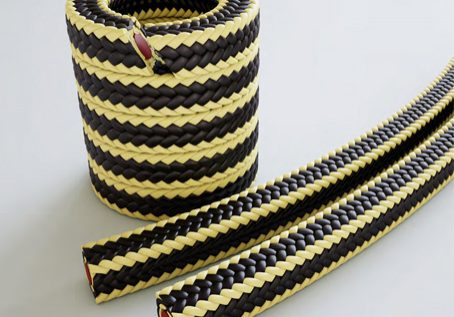 What We Need To Know
To supply the correct gland packing for your application, we need to know, the quantity of packing or number of sets of moulded rings, the diameter or square section, the services for which required, the type of plant e.g rotary or reciprocating pump, valve, mixer etc, the revolutions per minute or length and number of strokes per minute, and shaft diameter the nature of fluid contained, operating temperatures and any additional information.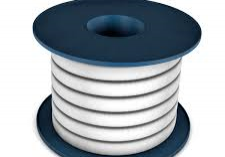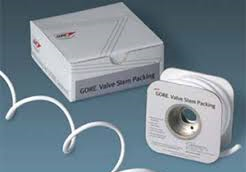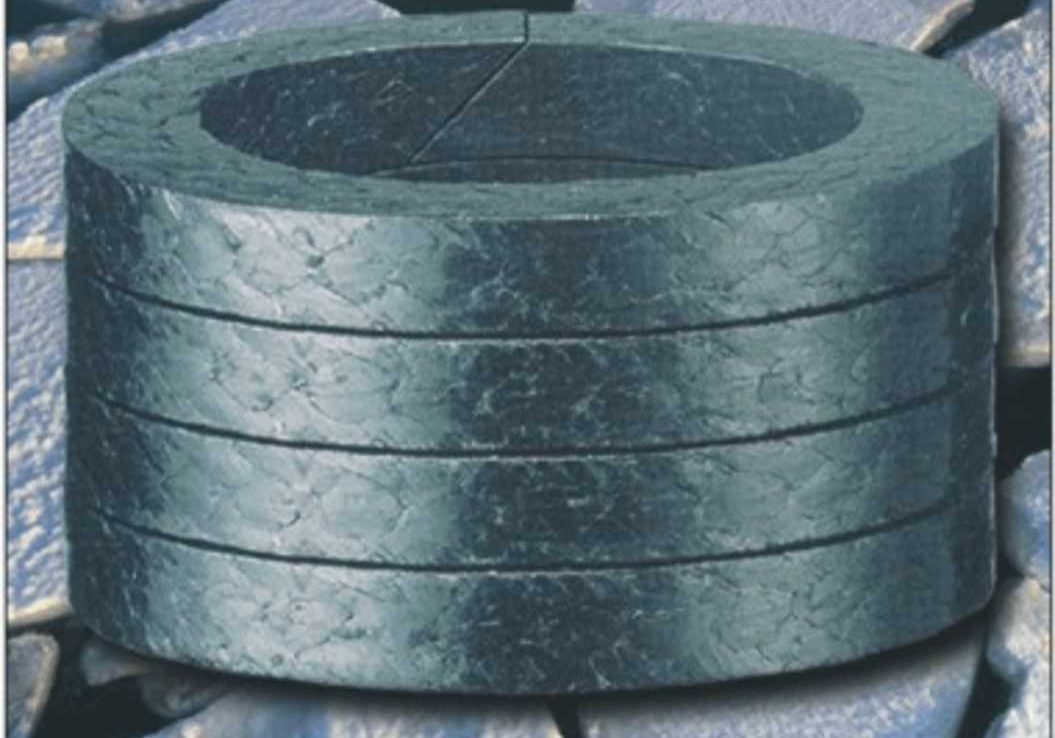 Graphite Moulded Rings
As a result of industries requirements to find even lighter and more durable products, CARBON and GRAPHITE have found their way into use in the mechanical packing industry. CARBONS and GRAPHITES have a very wide temperature capability and are very difficult to degrade chemically.
They are manufactured in a wide variety of die moulded rings and can be produced in virtually any size.
Graphite Ribbon
is manufactured in widths of 6mm, 12mm, 19mm, 25mm, 38mm & 50mm. It sets standards of leak-free performance. Leaking of fluid from stuffing boxes is a direct result of a combination of volume loss and resilience failure (compression set). Graphite ribbon will not degrade for either of these reasons and can therefore provide 100% leak-free performance. The typical hexagonal crystalline structure of graphite imparts resilience and is stable up to 500 degrees C and suffers no volume loss. It provides excellent thermal conductivity, the tape is also available in a non-adhesive form and adhesive form which has a peel-off back to allow the tape to stick directly onto flanges.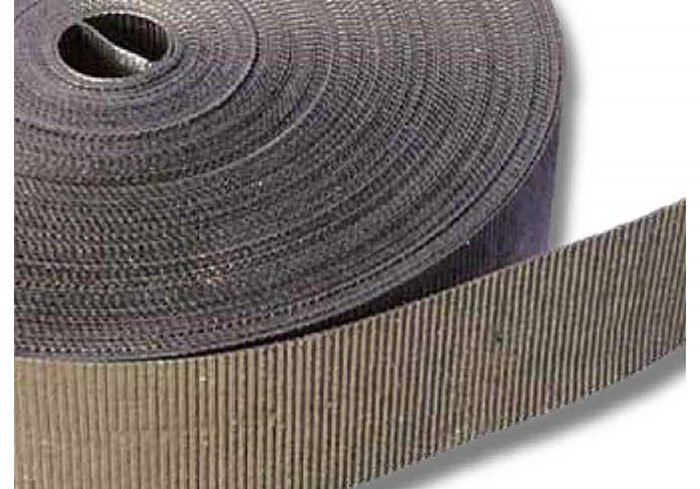 Contact Us To Request A Size Chart