Flexible Sleeves Bellows & Ducting
We Supply a wide range of Industrial Flexible Sleeves & Bellows for every application.
FDA & metal detectable materials are available for both food and pharmaceutical environments. Some of our product range includes :
Fabric Connectors & Bellows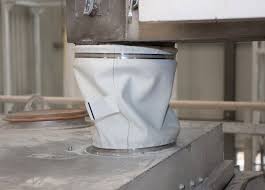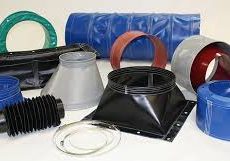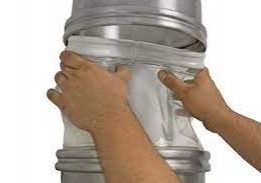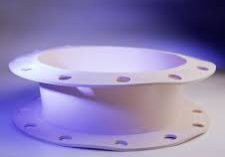 Ductings
Ductings are available in many materials ranging from plastic through to metal. Suiting a wide range of applications and temperatures the list is endless. You will find detailed on this page just some of our most popular requests.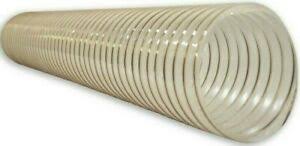 PVC Suction Hose
Manufactured from heavy-duty transparent, flexible low toxic P.V.C reinforced with a high tensile wire helix - this gives excellent resistance to pressure, vacuum, abrasion and accidental crushing-smooth bore for excellent flow.
Available in: Food Grade PVC.
Temperature: -15°C to +65"c | Colour: Clear | Lengths:10/20/30 Metre Coils
Polyurethane Ducting
Manufactured using translucent polyurethane membranes. It has excellent resistance to abrasive partides such as wood shavings, grit and sands etc. It is reinforced with a semi-rigid crush resistant spiral.
Temperature: -10°C to +60°C | Colour: Clear with Cream or Grey Spiral | Lengths: 10/20/30 Metre Coils.
Hose Clips & Clamps
Ideal method for securing your Flexible Sleeves & Ducting
Fibreflex
A lightweight ducting manufactured from a PVC coated helix wire covered with a glass fibre material. It withstands elevated temperatures making it ideal for use in heating and ventilation systems.
Temperature: -5°C to +90°C | Colour: Grey | Lengths: 6 Metre Coils.
Silverflex
An exceptionally flexible reinforced aluminium ducting constructed from a multi-ply aluminium and polyester laminate, supported by a high tensile steel wire helix.
Temperature: -40°C to +150°C | Colour: Silver | Lengths: 10 Metre Coils.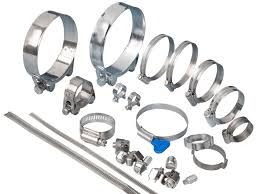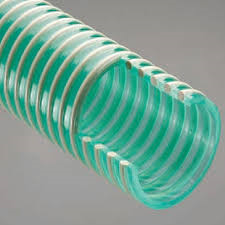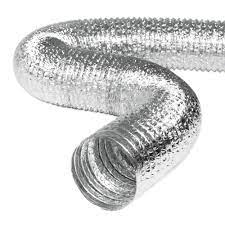 For all your fluid optimisation needs